We believe that the key to our success is giving to others in our community. We are blessed to work with amazing organizations and professionals, and strive to give back as much as we can.

We support many charities and what they believe in, as we try to share our success with those less fortunate.

Listed below are some organizations that we are proud to be affiliated with.
Community Giving Tree
Community Giving Tree began in 2002 when its founders, Leslie Levenson and Betty Obernesser recognized there were abundant resources to share with families living just a short distance from their community of Boxford, Massachusetts. For seven years, Community Giving Tree volunteers collected and distributed gently used baby equipment and clothing from a donated garage. A Used Toy Fair was held annually to raise operating funds.
In 2009, Community Giving Tree transitioned from a grass roots project to a registered non-profit organization. The garage was torn down, and in June 2010 the organization moved into its 2,400 square foot building in Boxford. In 2013, the Toy Fair developed into Twice Loved Toy Sales– a thriving social enterprise for the organization.
Since its founding, Community Giving Tree has grown significantly. Today, Community Giving Tree operates from two sites, one in Boxford and the 3,200 square foot warehouse in Middleton. Every year, 10,000 children from northeastern Massachusetts are provided with the basic necessities they need to grow and thrive. RE/MAX On the River's Middleton office is a drop-off location for school supplies for CGT.
Boys and Girls Club of Lower Merrimack Valley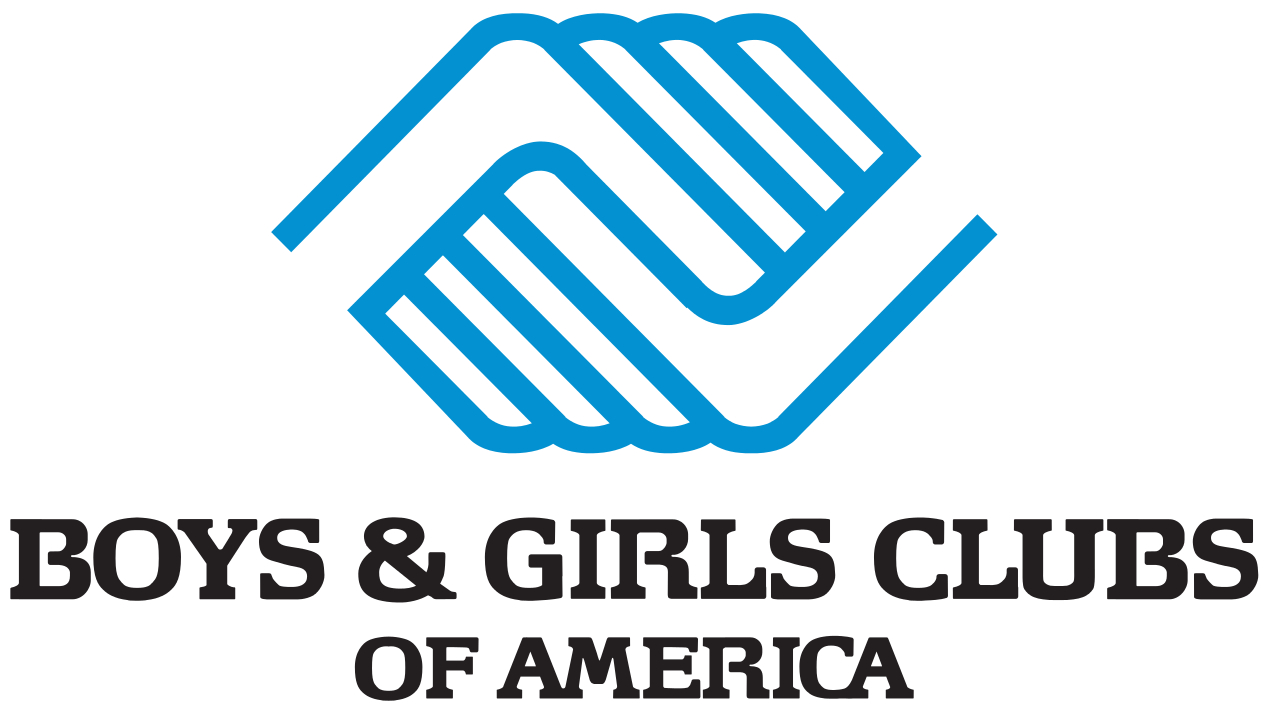 In September, 2001, the Club opened its doors with 16 original members. The Club quickly became a leader in afterschool enrichment programs in the Lower Merrimac Valley. Every year the Club's membership grows larger and every year the Club creates new programs for the children to participate in. The Club serves children 6-18 years old from Newburyport, Amesbury, Salisbury, Newbury, West Newbury, Rowley, Byfield, Merrimac, Hampton, NH, Seabrook, NH and other surrounding communities.

Children's Miracle Network
Children's Miracle Network is a charity that raises funds for more than 170 children's hospitals. Donations to Children's Miracle Network are used to provide charitable care, purchase life-saving equipment, and fund research and education programs that save and improve the lives of thousands of children at Boston Children's Hospital each year. Through their partnership with the Children's Miracle Network, RE/MAX On the River raised over $12,000 for the organization in 2017. Individual agents donated a portion of each home sale to The Children's Miracle Network.
Our Neighbors' Table
Our Neighbors' Table was established in 1991 and has a charitable 501(c)(3) non-profit status. Our Neighbors' Table offers a hot meal every Wednesday evening from 4:00 pm to 6:00 pm, operates a food pantry once a week and offers a number of other programs and services. Our Neighbors' Table is a member of the Merrimack Valley Round Table on Hunger and the North Shore Hunger Network. In 2008, the Wednesday Night Meals Program served 29,881 meals and the Food Pantry provided groceries to 22,675 households.
Plum
Island
Foundation
Founded in 2008, the Plum Island Foundation pledges to nourish the beach, protect the tax base, ensure the integrity of the sewer and water system and maintain uninterrupted access to Northern Boulevard. Plum Island Foundation is dedicated to protecting Plum Island beaches and waterways and ensuring public access and enjoyment. Together with others, the Plum Island Foundation protects the distinct character of the coastal communities and inspires a commitment to Plum Island.
Susan G. Komen for the Cure
Susan G. Komen for the Cure® is the global leader of the breast cancer movement, having invested nearly $1.5 billion since inception in 1982. As the world's largest grassroots network of breast cancer survivors and activists, working together Susan G. Komen for the Cure® saves lives, empowers people, ensures quality care for all and energizes science to find the cures. Thanks to events like the Susan G. Komen Race for the Cure®, and generous contributions from our partners, sponsors and fellow supporters, Susan G. Komen for the Cure® has become the largest source of nonprofit funds dedicated to the fight against breast cancer in the world.
RE/MAX On the River Charitable Foundation
Founded in 2010, the RE/MAX On the River Charitable Foundation is the philanthropic arm of RE/MAX On the River and our agents. These donations will be in addition to our ongoing commitments to the above charities.
The Jordan Shay Scholarship Fund
Via the RE/MAX On the River Charitable Foundation
Jordan was an extraordinary young man who lost his life in service to his country in Iraq. It was Jordan's wish that should something happen to him that a scholarship be started in his name to benefit a student wishing to go on to college to become a firefighter, a police officer or any other vocation that attempted to make the world a better place.
Dear (RE/MAX On the River),
Thank you so much for your continued support of Jordan's Memorial Scholarship and grant fund. We are so appreciative of your generosity. It means so much that Jordan's legacy is being honored in such a remarkable way. I am truly grateful.
Sincerely,
Holly Shay
The Nathaniel Bibaud Recovery Fund
Via the RE/MAX On the River Charitable Foundation
In December, former Amesbury native, Nathaniel Bibaud was seriously injured in a head on collision on the island of St. Croix. After being med-flighted to Mass General Hospital in Boston, he was diagnosed with a broken vertebra and a dislocated spine and underwent emergency spinal surgery. With enormous support and love from family and friends, Nathaniel has overcome many obstacles once said to be unattainable. His next step is at Spaulding Rehabilitation Hospital where he is courageously continuing his challenging recovery. The Nathaniel Bibaud Recovery Fund was established to help with the escalating medical bills. Donations to "The Nathaniel Bibaud Recovery Fund" can be sent to the Provident Bank, 5 Market Square, Amesbury, MA 01913.
Amesbury Educational Foundation, Inc.
AEFI was founded in 1981 to provide financial and material support to the Public Schools of Amesbury, Massachusetts. The Amesbury Educational Foundation is a tax-exempt, nonprofit organization that is independent of the Amesbury Public Schools. The Board of Directors represents a cross section of business leaders, parents, community volunteers and educators who have a passion for creating a second-to-none learning environment for Amesbury students. AEFI's mission is: to provide financial and material support to Amesbury's Public Schools so that all children have the skills and knowledge needed to pursue their hopes and dreams.
Historic New England
Founded in 1909 by William Sumner Appleton as the Society for the Preservation of New England Antiquities, it is known today as Historic New England. Historic New England is a museum of cultural history that collects and preserves buildings, landscapes, and objects dating from the seventeenth century to the present and uses them to keep history alive and to help people develop a deeper understanding and enjoyment of New England life and appreciation for its preservation.
Merrimac Old Home Days
Merrimac Old Home Days is an annual festival that occurs in Merrimac, Massachusetts. Old Home Days always takes place the second weekend in August.
Newbury Elementary School PTA
The purpose of the NES PTA is to enhance and support the educational experience between school and home by encouraging parent involvement and to improve the community environment at Newbury Elementary School through volunteer and financial support.
Pan Mass Challenge
The Pan-Massachusetts Challenge is the nation's original fundraising bike-a-thon and today raises more money than any other athletic fundraising event in the country. Since 2007, the PMC has donated 100% of every rider-raised dollar directly to cancer research and treatment at Dana-Farber Cancer Institute through its Jimmy Fund. Over 200 PMC riders are cancer survivors. Thousands of riders and volunteers have lost loved ones to the disease. Still more ride in honor of those in treatment. The PMC has contributed $270 million to lifesaving cancer research and treatment at Dana-Farber Cancer Institute since its 1980 inception.
West Newbury
PTO
The objectives of the West Newbury PTO are: To promote the welfare of children in the home, school and community; To bring into closer relationship the home and the school, so that parents and teachers may work cooperatively in the training of their children; To develop united efforts between educators and the general public and to secure for every child the highest advantage in physical, mental and social education; To assist the schools financially through a variety of fund-raising events within the school year.
Yankee Homecoming
The first Yankee Homecoming was held in 1958 in Newburyport and twenty-nine other communities as a way to revitalize pride and interest in downtown communities back east. Over 50 years later, Newburyport's Yankee Homecoming is the only remaining annual celebration.