RE/MAX On the River has a rotating showcase of local art, a Miracle Wall, highlighting a selection of one artist's work every month. All pieces are available for purchase, with a portion of the proceeds donated to the Children's Miracle Network.
The newest Miracle Wall Artist is Mike MacLean. Mike's artwork will be showcased in January and February. Stop by during office hours (M-F 9-5, Sat./Sun 10-4) to see his beautiful artwork in our lobby gallery.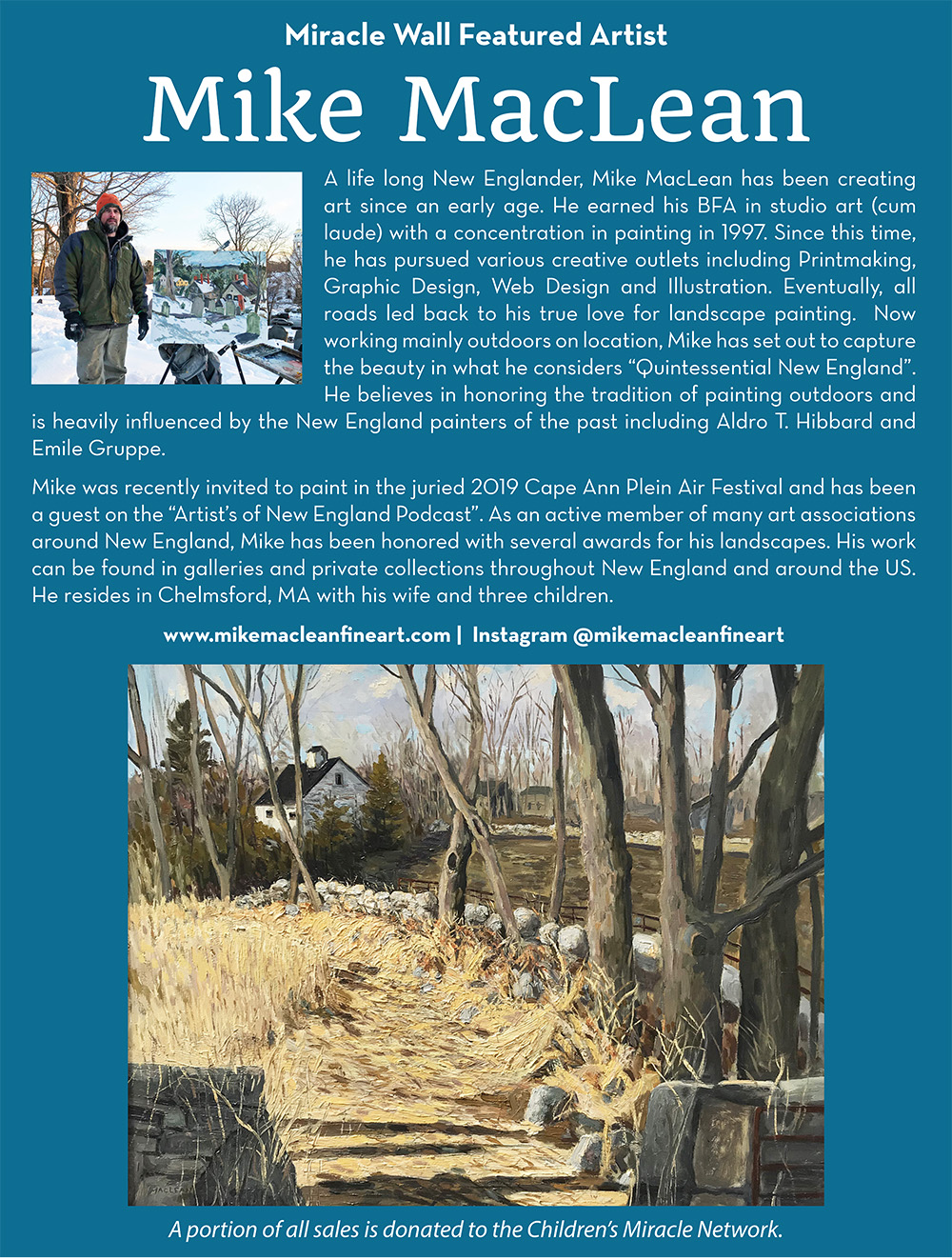 A life long New Englander, Mike MacLean has been creating art since an early age. He earned his BFA in studio art (cum laude) with a concentration in painting in 1997. Since this time, he has pursued various creative outlets including Printmaking, Graphic Design, Web Design and Illustration. Eventually, all roads led back to his true love for landscape painting. Now working mainly outdoors on location, Mike has set out to capture the beauty in what he considers "Quintessential New England".
He believes in honoring the tradition of painting outdoors and is heavily influenced by the New England painters of the past including Aldro T. Hibbard and Emile Gruppe.
Mike was recently invited to paint in the juried 2019 Cape Ann Plein Air Festival and has been a guest on the "Artist's of New England Podcast". As an active member of many art associations around New England, Mike has been honored with several awards for his landscapes. His work can be found in galleries and private collections throughout New England and around the US. He resides in Chelmsford, MA with his wife and three children.
www.mikemacleanfineart.com | Instagram @mikemacleanfineart