RE/MAX On the River has a rotating showcase of local art, a Miracle Wall, highlighting a selection of one artist's work every month. All pieces are available for purchase, with a portion of the proceeds donated to the Children's Miracle Network.

The newest Miracle Wall Artist is Virginia Scott. Stop by during office hours (M-F 9-5, Sat./Sun 10-4) to see Virginia's artwork in the lobby gallery for the next few months.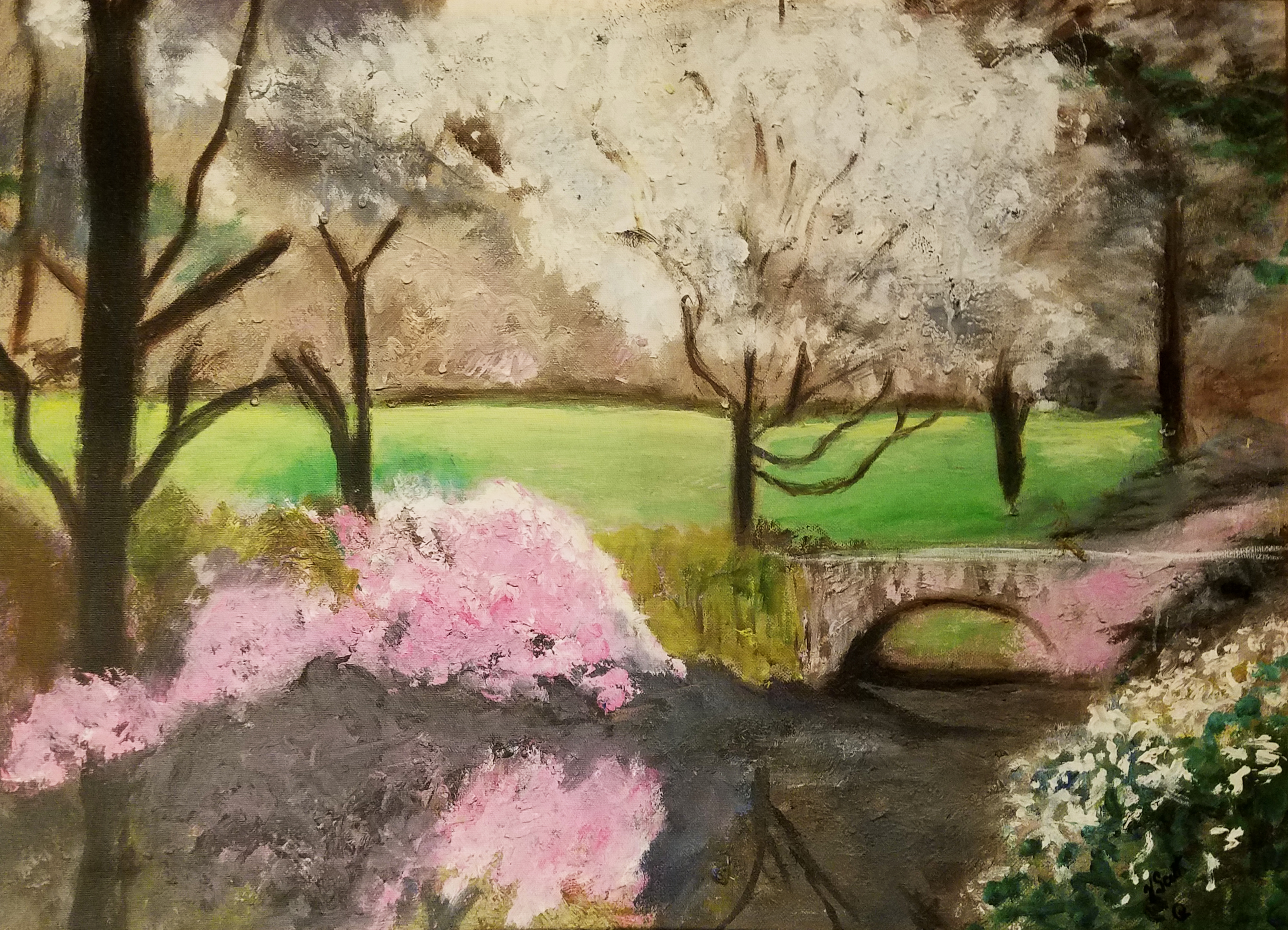 Virginia Scott began painting when she was just 11 years old in Cambridge, MA. Now eight decades later, at age 92, the artist still finds joy in creating images of beauty. Her pastel and oil landscapes, seascapes and floral paintings invite you into them, to enjoy her expression of that location, to walk along the Flowering Pond of Maudslay State Park, or Inn Street in Newburyport. Relish the serenity of a quiet marsh in Pocasset on Cape Cod, or a family at the waters edge on Sanibel Island Florida. Locals will recognize the Tree near the former Maudslay estate overlooking the Merrimack River, in addition to other Newburyport scenes along Inn Street, such as the former Brass Lyon storefront.
Art has proven to be a powerful inspiration in Virginia's life, and she would like art to play an even larger role in the wider community, by making exhibits that are easily accessible to people. She is an advocate of increasing the amount of art in public places.
Virginia loves to paint vibrant subjects in both pastels and oil paintings. Her landscapes often include a water element such as a river, beach, pond, marsh or reservoir. She also has an extensive array of floral paintings in all varieties and sizes. She has both original works and less-expensive Giclee prints of most original works available. Giclee translated from the French means to "spray the ink".
Virginia's artistic eye has been cultivated by a few significant mentors such as Robert Cormier of Fenway Studios, Daniel Greene the renowned portrait artist, and Michael Dowling, a Boston artist and activist. She studied at Massachusetts College of Art, the Danforth Museum, and the Worcester Art Museum School, in addition to attaining her certification to teach Art in Massachusetts. For a period of three years she was a co-owner, with two partners, of Gallery 281 on Newbury Street in Boston promoting the work and launching the careers of other artists, as she was not yet displaying her own art. Virginia taught third grade for 32 years in Framingham, while raising a family of four children, and making time to pursue her painting passion.