We made the list! RE/MAX On the River was named an Up & Comer on the 2019 REAL Trends 500 list!
Since 1987, REAL Trends has been the trusted source in identifying the country's largest and most successful real estate agents and brokerages ranked by closed transaction sides and separately closed sales volume.* More about REAL Trends.
Last year, RE/MAX On the River conducted more than 500 transactions, placing us on the Up & Comer list for the 2019 REAL Trends 500 report. This is a significant accomplishment – and we are very proud.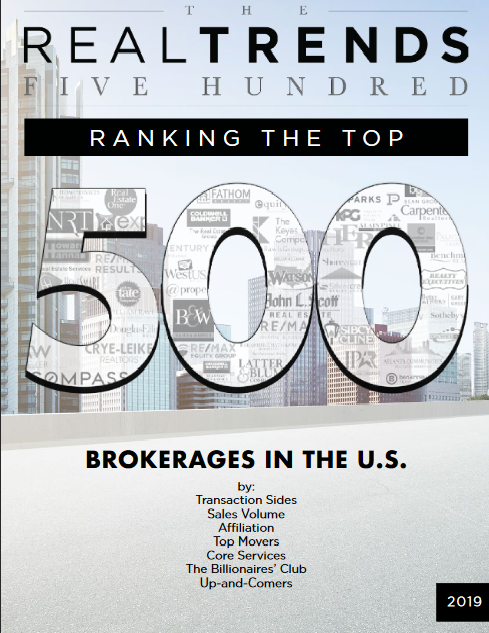 The productivity of RE/MAX On the River and other RE/MAX brokerages that made the list provide the foundation behind a number of our productivity claims, including "RE/MAX agents outsell other agents by more than 2 to 1 at large brokerages."
With 559 out of 1,757 qualifying brokerages, RE/MAX represented nearly a third of the spots in the Real Trends list.
*REAL Trends, https://www.realtrends.com/rankings/, (Assessed 4/2/19)