RE/MAX On The River is proud to announce that Cudmore & Associates have joined our Middleton office!
Cudmore & Associates offer a full complement of services, including real estate sales/consulting, open-house marketing, home-staging guidance/referral, residential and commercial development, new construction, and project management.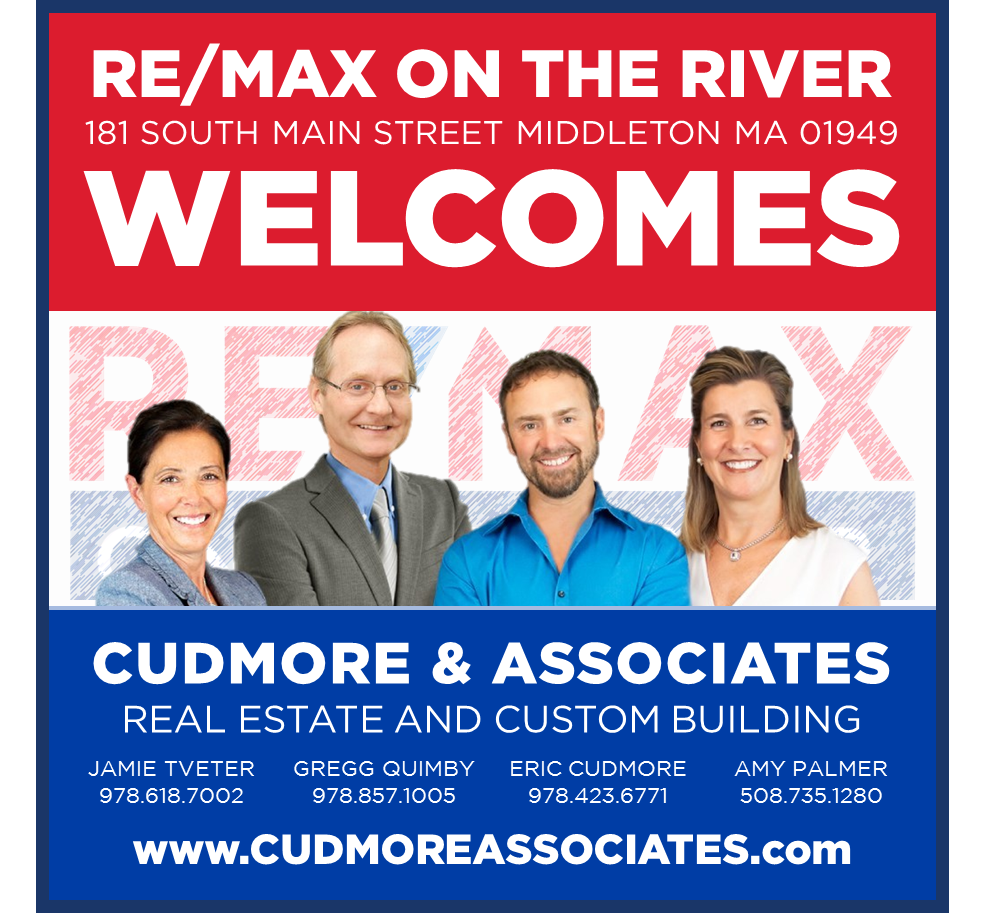 Eric Cudmore, Real Estate Consultant, is an experienced real estate consultant and developer, managing residential and commercial properties on the North Shore and surrounding area. Eric is known for his exceptional work ethic, impeccable integrity, and unwavering commitment to clients. He is detail oriented, listens attentively, and asks the right questions, to ensure the best possible service at all times. Eric is a proactive problem-solver and skilled negotiator – but he never loses focus on the end-goal – and never compromises quality for the sake of speed or profit. He takes a personal interest in making sure every client's vision becomes a reality.
Jamie Tveter, Real Estate Consultant, is known for her unwavering commitment to her clients. She understands the stress and worry clients face when purchasing (or selling) a home and is skilled at calming nerves and taking care of details. Jamie approaches every project with excitement and anticipation. She loves helping people and treats each new client like a neighbor and a friend. She offers honest, straightforward advice and guidance which helps her clients avoid unwelcome surprises.
Amy Palmer, Buyer's Agent, loves working with buyers and shares their excitement when they find the home of their dreams. Her mission? To ensure clients get the best deal, in a home that truly meets their needs – now and in the future. As a Buyer's Agent, Amy focuses exclusively on a client's goals and needs. She's a seasoned professional with experience working on both sides of the business – buying and selling – which allows her to guide buyers through all phases of the process and negotiate on their behalf.
Gregg Quimby, Buyer's Agent, brings a unique set of skills to customers in his role as a Buyer's Agent. He understands the value of a hard-earned dollar – and vigilantly protects his clients' interests in every transaction. As a former appraiser, he looks beyond shiny cabinets and countertops and pays special attention to the quality of a home's internal systems (electrical, plumbing, HVAC, etc…), construction, windows, roofing, and other variables that might otherwise be overlooked. He is committed to educating and enhancing his clients' experience so they are able to make informed decisions and avoid 'buyer's regret.
Learn more about Cudmore & Associates: https://cudmoreassociates.com/