RE/MAX On the River has a rotating showcase of local art, a Miracle Wall, highlighting a selection of one artist's work every month. All pieces are available for purchase, with a portion of the proceeds donated to the Children's Miracle Network.
The newest Miracle Wall Artist is Suzanne DeGeorge. Stop by during office hours (M-F 9-5, Sat./Sun 10-4) to see Suzanne's beautiful work in the lobby gallery for the next few months.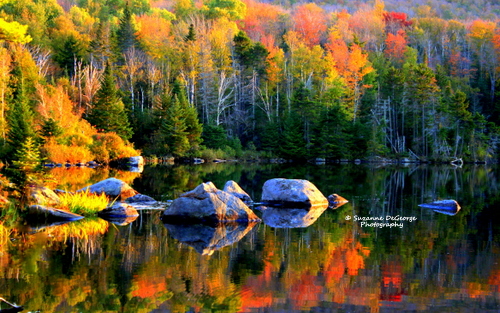 Suzanne is a passionate local photographer who has lived/worked in various states from Texas to Massachusetts. She has always had an interest in photography, but became more serious about it after she moved to New England in 2007.
Landscape and seascape photography are her favorites although she enjoys taking pictures of just about anything. She lives for sunrises and sunsets and could photograph waterfalls all day long! She is amazed and inspired at the photo opportunities that present themselves around her every day – in every direction.
Suzanne is known for her picturesque scenes in/around Newburyport and her photos have been published in the Newburyport Guidebook every year since 2010. Four of them have graced the cover including one of the shots in this year's Guidebook.
Her work is available locally at Sisters We Three, the Custom House Maritime Museum, Anna Jaques Hospital, theNewburyport Art Association andValerie's Gallery. You can see more of her work online at www.sdegeorge.com and on Facebook at Suzanne DeGeorge Photography.
Suzanne is a member of the Photographic Society of the Parker River National Wildlife Refuge and the Newburyport Art Association.