RE/MAX On the River has a rotating showcase of local art, a Miracle Wall, highlighting a selection of one artist's work every month. All pieces are available for purchase, with a portion of the proceeds donated to the Children's Miracle Network. The newest Miracle Wall Artist, Theresa Skovron, is a New Hampshire-based artist specializing primarily in oil landscapes.
An opening reception for the public will be held on May 4 at 5-7pm at RE/MAX On the River's Newburyport office, 11 Market Square. Stop by during office hours (M-F 9-5, Sat./Sun 10-4) to see Theresa's beautiful artwork in the lobby gallery for the next few months.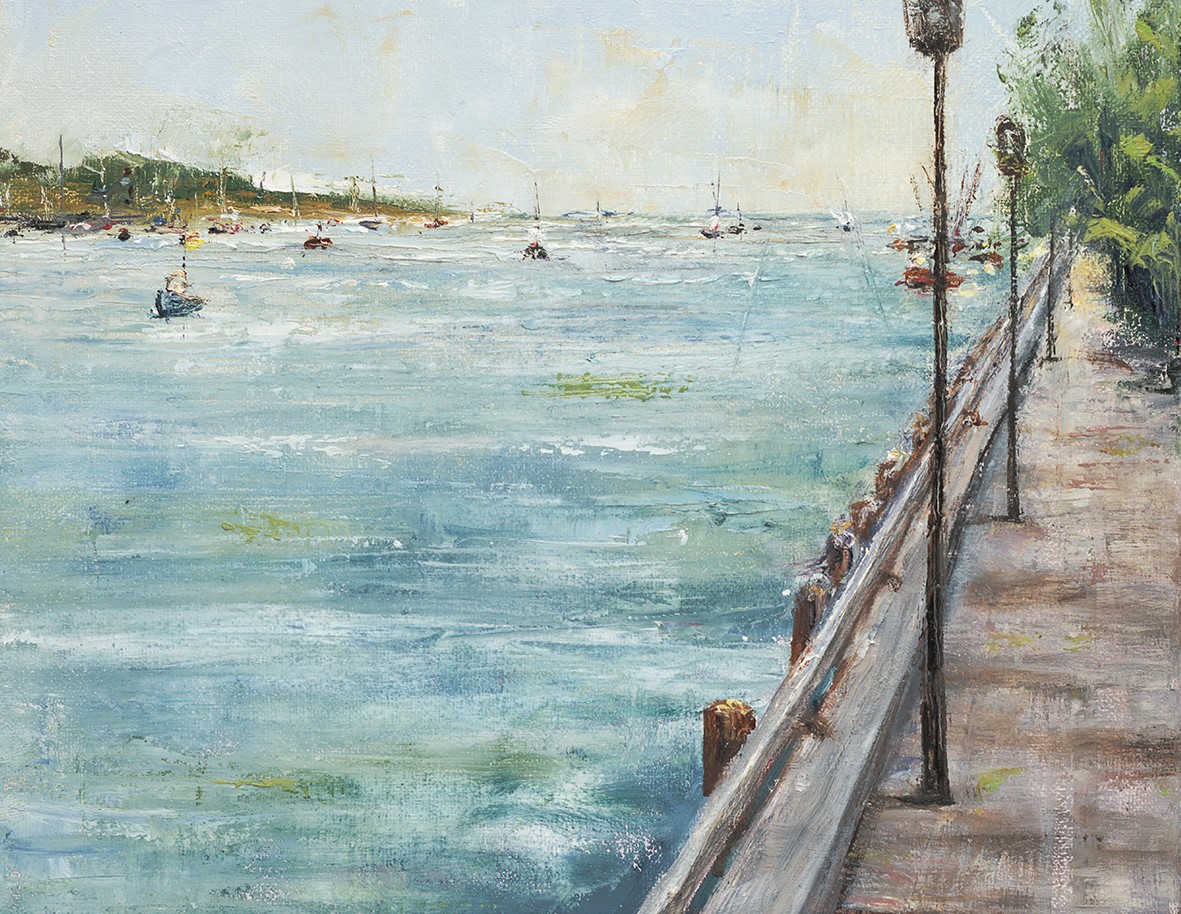 Theresa is a New Hampshire based oil painter, born and raised in Amesbury, Massachusetts. Her deep desire to create art began at a young age, as far back as she remembers, art / drawing has always been her creative outlet – a form of expression and enjoyment. After many years working in the corporate world, Theresa's passion to create art could no longer be ignored. Ultimately, she decided to embark upon the world of art. For the past 20 years she has explored and experimented with watercolor, acrylic and oil painting. A self-taught painter, Theresa now devotes her energy to painting primarily in oils at her home studio in southern, NH or outside on location.
Painting for me is a natural response to the beauty of my surroundings; from the rolling fields of neighboring farms, the lakes and seacoast I grew up around, to my immediate surroundings at home and in the garden. Although many of my paintings are recognizable locations, by working intuitively from observation, memory and sketches, I aim to capture more imaginative and expressive interpretations rather than exact renderings. I delight in the pleasure of the creative process as I continueto explore and embrace the challenges of painting.
Theresa is a member of Newburyport Art Association where she has been featured innumerous juried shows and NAA's gift shop, a member of Seacoast Artist Association, Exeter, NH and represented at Collector's Eye, Stratham, NH. Her work has been exhibited at Blue Wave Fine Art Gallery in Amesbury, MA and Amesbury's Open Studio Tour, among other venues.